From Lourdes, discover the Pyrenees : Great sites, historic heritage, gastronomic flavours and authentic skills.
Van, minibuses and half-day and full-day coach trips.
Reservation required on 06 95 70 56 78 / 05 62 94 20 63
Contact
---
Chemin de l'Arrouza
65100 LOURDES
+33 5 62 94 20 63
escapyren@gmail.com

Culture
Hobbies
Nature
With Family
PRACTICAL INFORMATION

Every saturday from mai the 6th
Horaires d'ouverture
Réservation
Par téléphone au 06 95 70 56 78 / 05 62 94 20 63
Public price
Adult rate : €45.00
Child rate : €30.00

Price with the pass
Adult rate : Free
Child rate : Free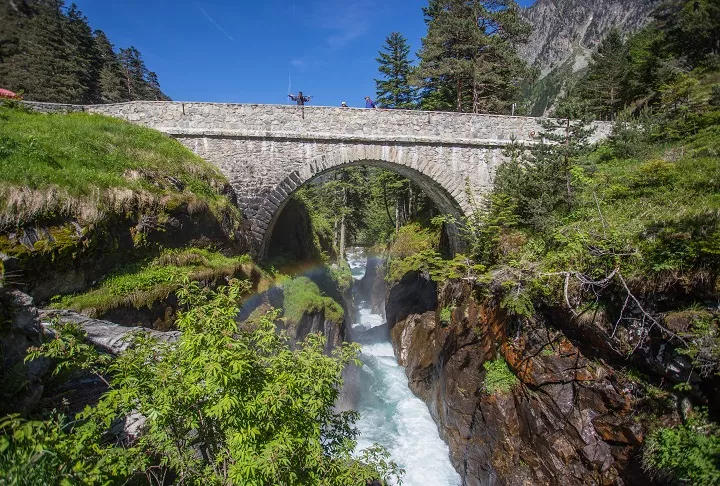 Culture
With Family
2:30 p.m. HISTORY OF AN APPARITION, FROM LOURDES TO GARAISON !

Located 60 km from Lourdes, in the middle of the fields, at Monléon-Magnoac near Lannemezan, the Sanctuary of Notre-Dame-de-Garaison was, before the French Revolution, a major pilgrimage site.
It all began in 1515, when the Virgin Mary appeared three times at Anglèse de Sagazan, a young shepherdess. 25 years later, in 1540, a chapel was built at the exact place of the apparitions as requested by the Virgin. So many sick people flocked and received so many graces that the Virgin received the name of 'Notre-Dame-de-Garaison', 'Garaison' meaning in local language 'Healing'. His story will be told to you by the rector of the site Father Pascal Garçon He will accompany you on an inspiring and erudite guided tour.

5:30 p.m. Gourmet stop at the Védère biscuit factory (Biscuiterie Védère)

On the way back, we suggest a gourmet detour by stopping at the Védère biscuit factory (Biscuiterie Védère), between Bagnères-de-Bigorre and Montgaillard. You can enjoy delicious madeleines, pies and cookies in an original tea room inside a vintage wagon.

PRACTICAL INFORMATION
Every Wednesday from mai the 3rd

1:15 p.m. departure from Lourdes : 2 possible departure points, train station (bus stop), and Avenue du Paradis (opposite to the Hotel Espagne).
Réservation
Par téléphoe au 06 95 70 56 78 / 05 62 94 20 63
Public price
Adult rate : €25.00
Child rate : €19.00

Price with the pass
Adult rate : Free
Child rate : Free